Hosting, Domain & Email
Website Hosting
All websites need hosting. In a nutshell, hosting is when a company holds 'information' in the form of your website on their storage units known as 'servers'. It sends and receives that data back and forth between yourself and your website visitors.
Manawa Design mostly builds our websites on a company called 'Squarespace'. As well as providing the platform on which we build your website, as part of its service, Squarespace also provides hosting for sites built on its platform.
When its time for your website to go live, we will show you how to add your credit card details to your website that will pay for your hosting (for security reasons, Manawa Design never takes credit card details and we cannot see the credit card details you enter into your website console).
Hosting can be paid for either monthly or annually. If you pay annually you will save money but many clients prefer to pay monthly for better cashflow. You can decide just before we launch your site. For now, its important that you are aware of your hosting plan options.
The hosting plan you choose depends on what you need your website to do. We will advise you which hosting plan best suits your needs but generally we find the Business plan is the one that has the best features to suit our clients:
or paying month by month:
*Squarespace is an American company and the prices are listed in US dollars. Fluctuations in currency values may affect your month to month rate.
Manawa Design is a Squarespace Circle Member which means our clients that are new to Squarespace signing up for an annual subscription receive a further 20% discount on their first year. Unfortunately this doesn't apply to clients who are already with Squarespace, undergoing a redesign.
It is important to note that once your website design is complete, it is your responsibility to manage your hosting via your website console. You can update payment details, pause your hosting subscription, change from monthly to annually or cancel the hosting altogether.
If you choose to pay monthly, payment is automatically deducted. If you pay annually, we set your plan to auto-renew and you will receive notification prior to renewal. If you wish to change or pause your plan, you must do so before renewal date. If you make a mistake and forget to switch off auto-renewal, let us know asap and well put in a request for a refund although Squarespace, according to their terms of service, are not obligated to provide one.
Domain Name
If you have a domain name can you please supply us with your domain name login details. You will need to make available:
The company you purchased your domain name through
Your Login Name
Your Password
If you do not have a domain name, please purchase one through a vendor of your choice. We recommend godaddy. Once you have made your purchase, you can let us know your login details.
You are responsible for maintaining your domain name registration. Be aware of the date your domain is due to renew and ensure that you have payment available. If you let your domain name lapse, someone else may purchase it and you will no longer have the option to use the domain. You will no longer be able to use any email addresses attached to the domain name so make sure to keep on top of it!
Business Email
Its okay if you just want to use a free email account to receive emails for your business. But if you want a dedicated business email, you can purchase one of your choosing or we can set one up for you through your website. At Manawa Design, we use and recommend G Suite Business mail by Google. All gsuite pricing plans are here: https://gsuite.google.com.au/intl/en_us/pricing.html and recommend using the basic plan at US$6 per month.
If you pay for a business website hosting plan or higher on an annual subscription (see above) you will get your first year of business email for free which is a saving of $72 US dollars.
If in future, you decide to cancel your domain, or website hosting, please make sure to cancel your business email subscription as well or you will continue to be charged for the subscription. Simply uncheck 'auto-renew' in the email billing section of your website console. Squarespace may refund if you pay your subscription annually and forget to cancel on time, but are not obligated to do so. There are no refunds for those paying monthly.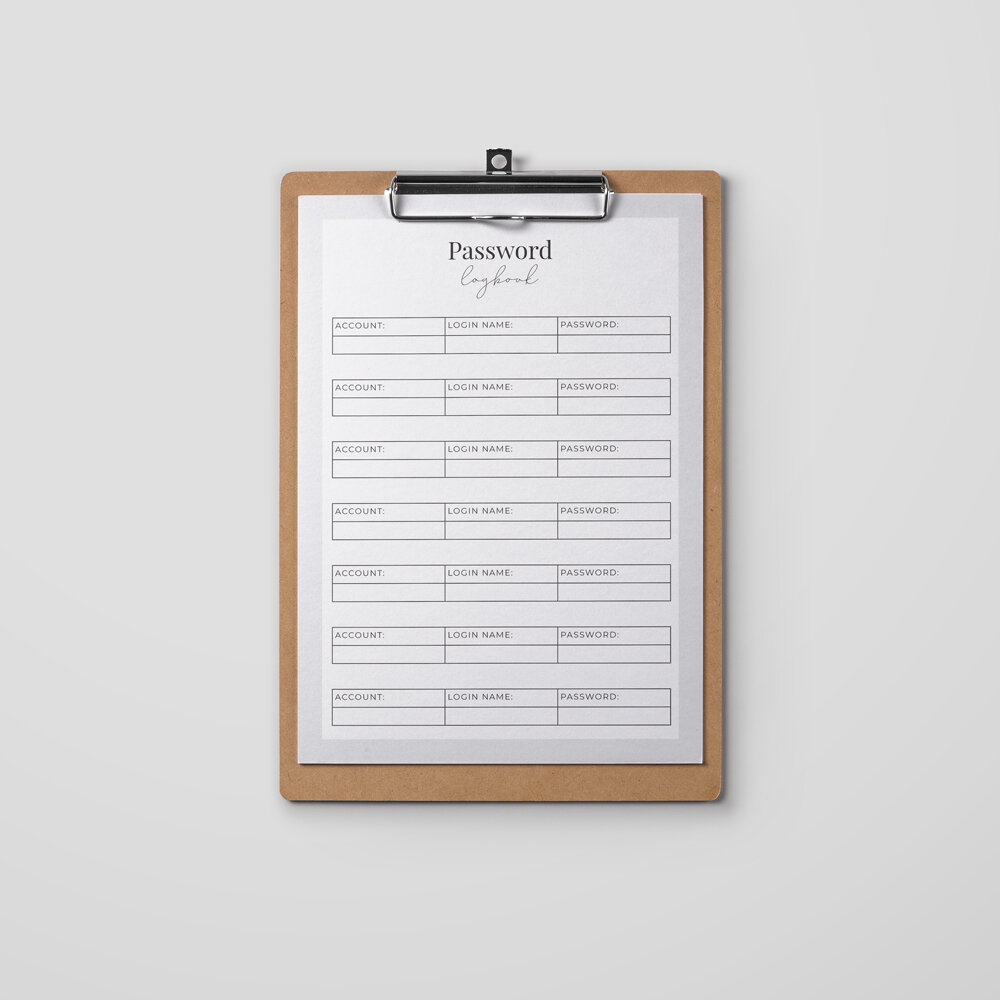 This is a printable page to help you keep track of your login and password details for your website, domain, email, newsletter service and more